Page path:
Otto Hahn Medal for Katharina Kitzinger and Benedikt Geier
Otto Hahn Medal for Katharina Kitzinger and Benedikt Geier
With the Otto Hahn Medal, the Max Planck Society honours its best doc­toral stu­dents. The fact that two of the coveted medals landed at the Max Planck Institute in Bremen this year is a novelty and a great honour. "There have never been two Otto Hahn Medals in one year at our institute. This shows the high quality of our doctoral students and their supervision. I am convinced that I speak on behalf of the entire institute when I congratulate Katharina and Benedikt from the bottom of my heart!" says Rudolf Amann, Managing Director of the Max Planck Institute for Marine Microbiology.
One of the medals goes to Dr. Katharina Kitzinger, who investigated key nitrogen cycling microorganisms: the ammonia and nitrite oxidizers. Her work provided unprecedented insight into their ecology, activity and physiology. Kitzinger's approach was was strongly interdisciplinary, ranging from sea-going research to cutting-edge single cell techniques. "Katharina Kitzinger's work is a major advance and true 'tour de force' in the microbial ecology of nitrogen cycling, reflected by publication of her work in some of the best journals of the field," emphasizes Marcel Kuypers, director of the Max Planck Institute for Marine Microbiology, who supervised Kitzinger during her dissertation together with Hannah Marchant from the Max Planck Institute in Bremen and Michael Wagner at the University of Vienna. "I am very excited about being awarded an Otto Hahn medal – a really nice surprise that gives you a lot of tailwind for future research!", says Kitzinger.
The second Otto Hahn Medal goes to Dr. Benedikt Geier. He receives the award for his work on developing a method to image and study the chemical interactions in bacteria-animal symbioses using mass spectrometry and microscopy. "The findings from Benedikt Geier's dissertation paved the way for imaging the metabolic interactions between animals and microbes at unprecedented detail," explains his supervisor Manuel Liebeke, head of the Metabolic Interactions Research Group at the Max Planck Institute for Marine Microbiology. "With the tools Benedikt Geier developed in his doctoral thesis, we can understand how microbes use metabolites to colonize and persist within their hosts." The method can be applied to beneficial symbionts such as those that colonise our gut just as to microorganisms that can cause disease.
"For me, the value of a new technique is reflected in transferability to other systems", Benedikt Geier emphasizes. "The Otto Hahn Medal is an honour and particularly motivating for me to go out and translate the techniques I have developed on these rather peculiar animal–microbe symbioses to other systems including host-microbe pathogenesis."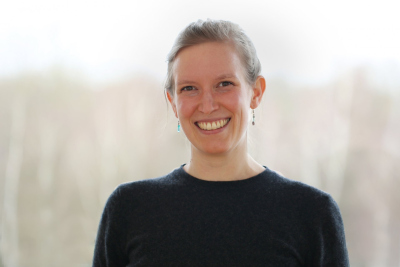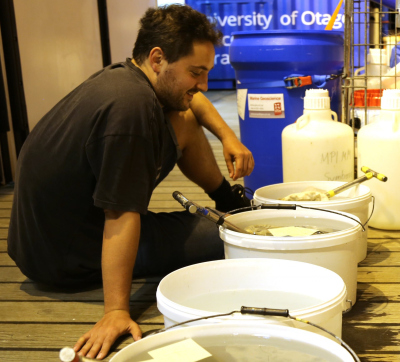 Otto Hahn Medal
This year marks the 41st anniversary of the Otto Hahn Medal, bestowed by the Max Planck Society to honour its best junior scientists.
 The medal, endowed with 7,500 Euros, aims to motivate the winners to pursue a career in research.
Like very few others, Otto Hahn epitomised scientific excellence in his own life, alongside the struggle for progress on both a personal and a societal level. It was in his late twenties that Otto Hahn began his exceptionally fruitful cooperation with Lise Meitner, which led to the discovery of nuclear fission for which he received the Nobel Prize in Chemistry in 1944. As President he attended to the successful transformation of the Kaiser Wilhelm Society into the Max Planck Society starting in 1946.
Here you can find more information about the research of the medal winners:
MPI for Marine Microbiology
Celsiusstr. 1
D-28359 Bremen
Germany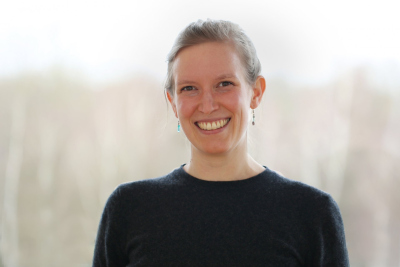 MPI for Marine Microbiology
Celsiusstr. 1
D-28359 Bremen
Germany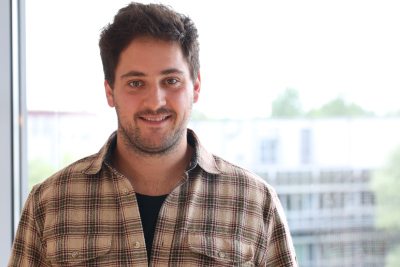 Head of Press & Communications
MPI for Marine Microbiology
Celsiusstr. 1
D-28359 Bremen
Germany