Page path:
The extension of our building is progressing rapidly
The extension of our building is progressing rapidly
Jun 19, 2020
The module construction completion meeting took place yesterday
How did it happen so fast? The new building is a modern modular construction. Cadolto, a company from Cadolzburg near Nuremberg, is our construction partner for this extension. The specialists for module construction prefabricated the 29 individual modules in their factory in Bavaria and then transported them to Bremen and assembled them here within only one week. An impressive achievement!
Now the shell is finished and the construction workers are travelling back to their homes. "This extension of our building has pilot character for the Max Planck Society," emphasized Rudolf Amann, director of the institute, on the occasion of yesterday's completion of the modular building. "It is the first modular construction for the MPG. Excellent craftsmanship creates the space for excellent research here. We look forward to using the new premises as soon as possible."
Planned by the architecture firm Joesten and under the auspices of the Max Planck Society, about 600 m2 of new offices, laboratories and community rooms will soon be at our disposal to expand and advance our research. The new part of the building will first provide us with some extra space during the corona restrictions then be home to two to three working groups and a parent-child room.
But one thing at a time. First of all, the shell is finished and the roads in the surrounding area are open to traffic again. For most of the employees of Cadolto, it's back to Nuremberg, while others are getting down to the interior design. The handover is scheduled for the beginning of October. We'll keep you posted!
Pictures of the module construction completition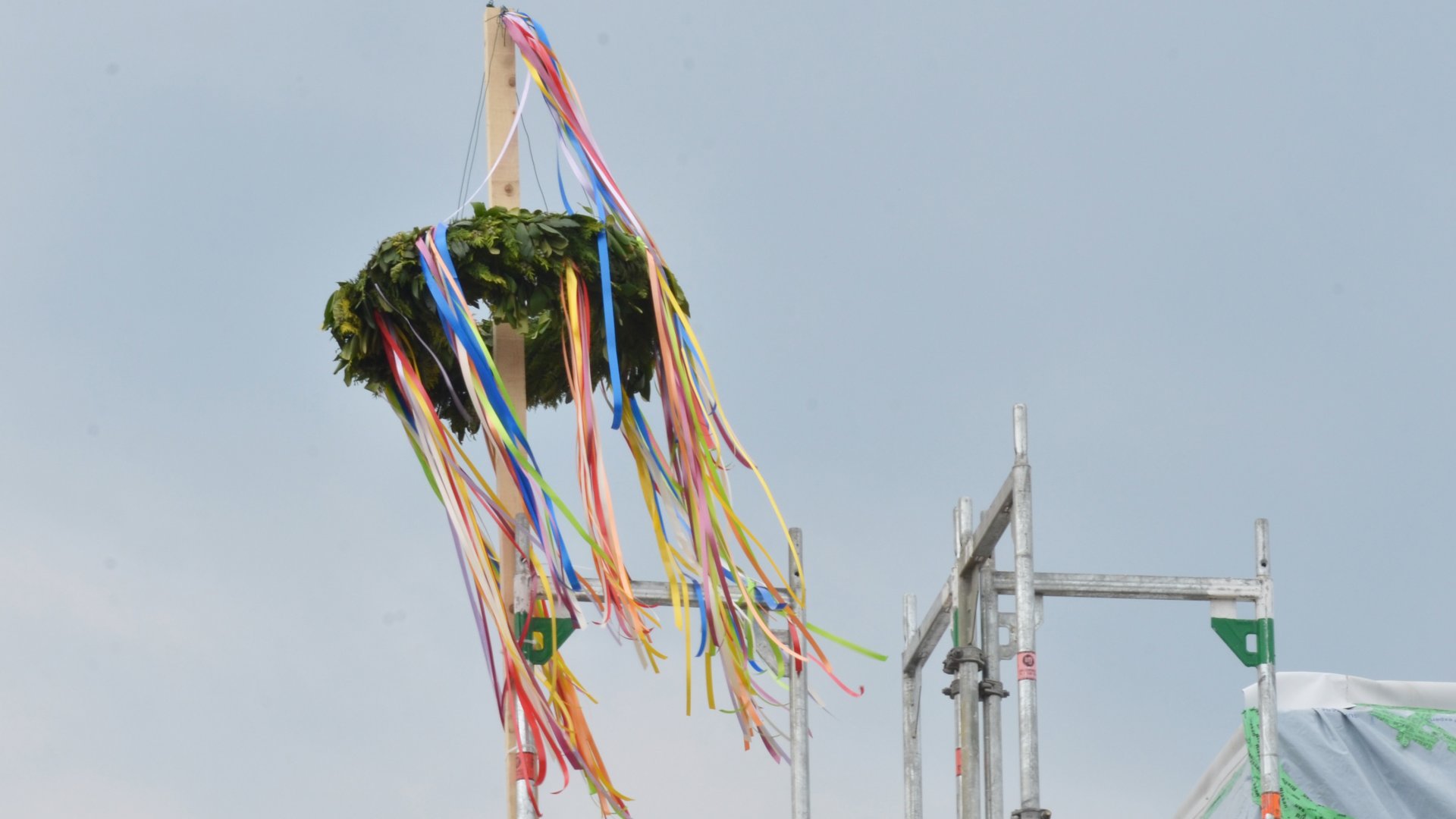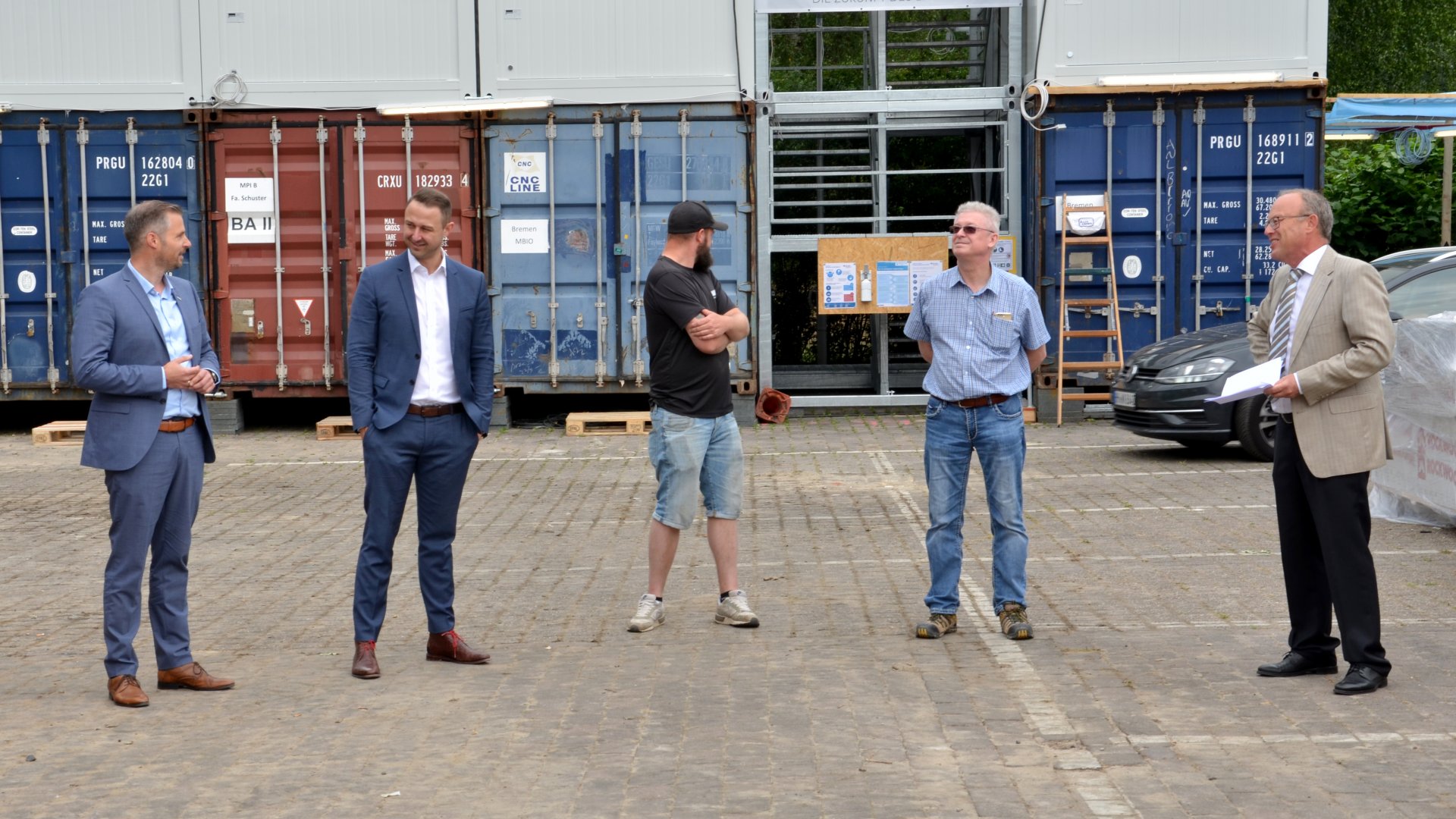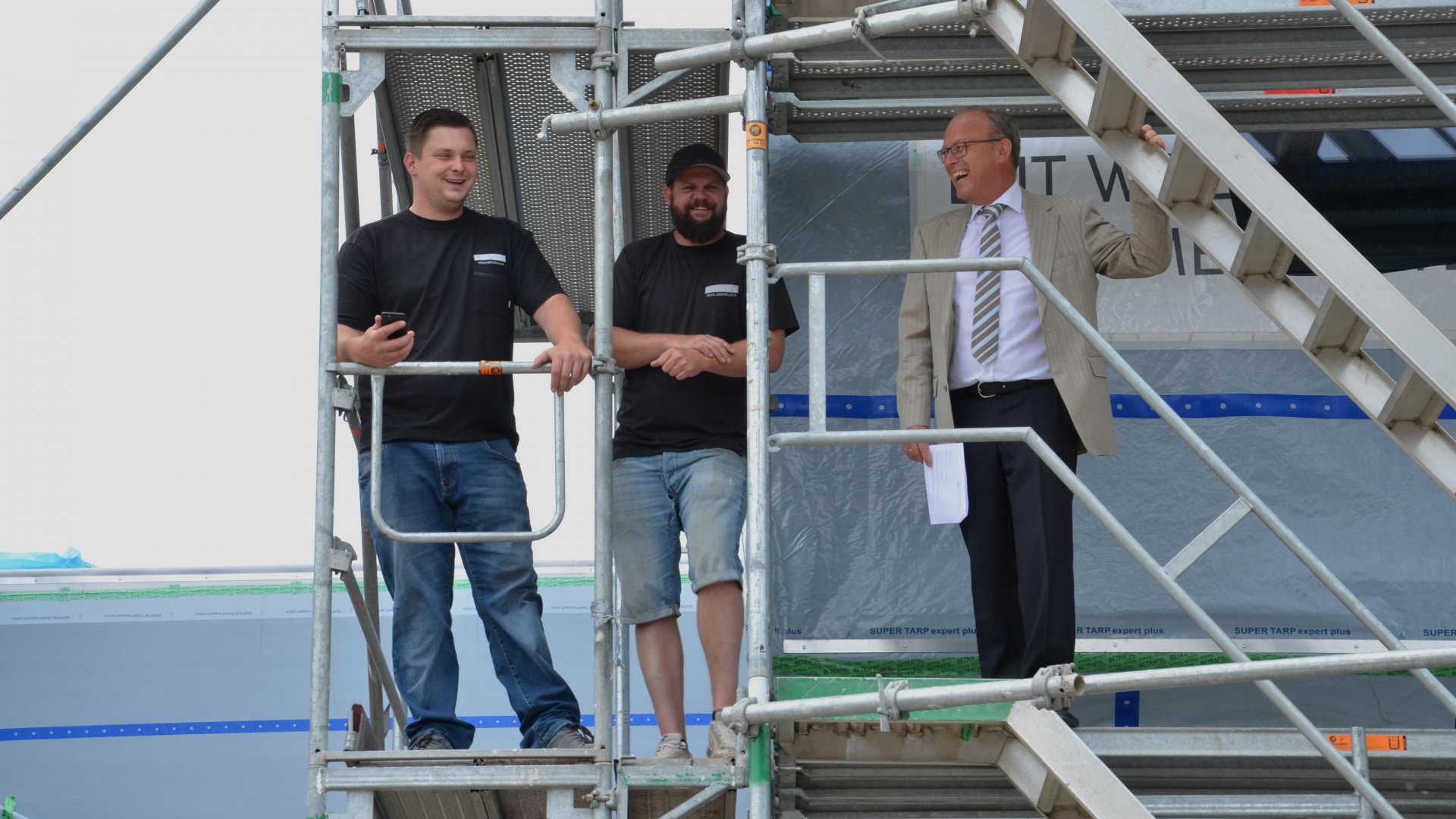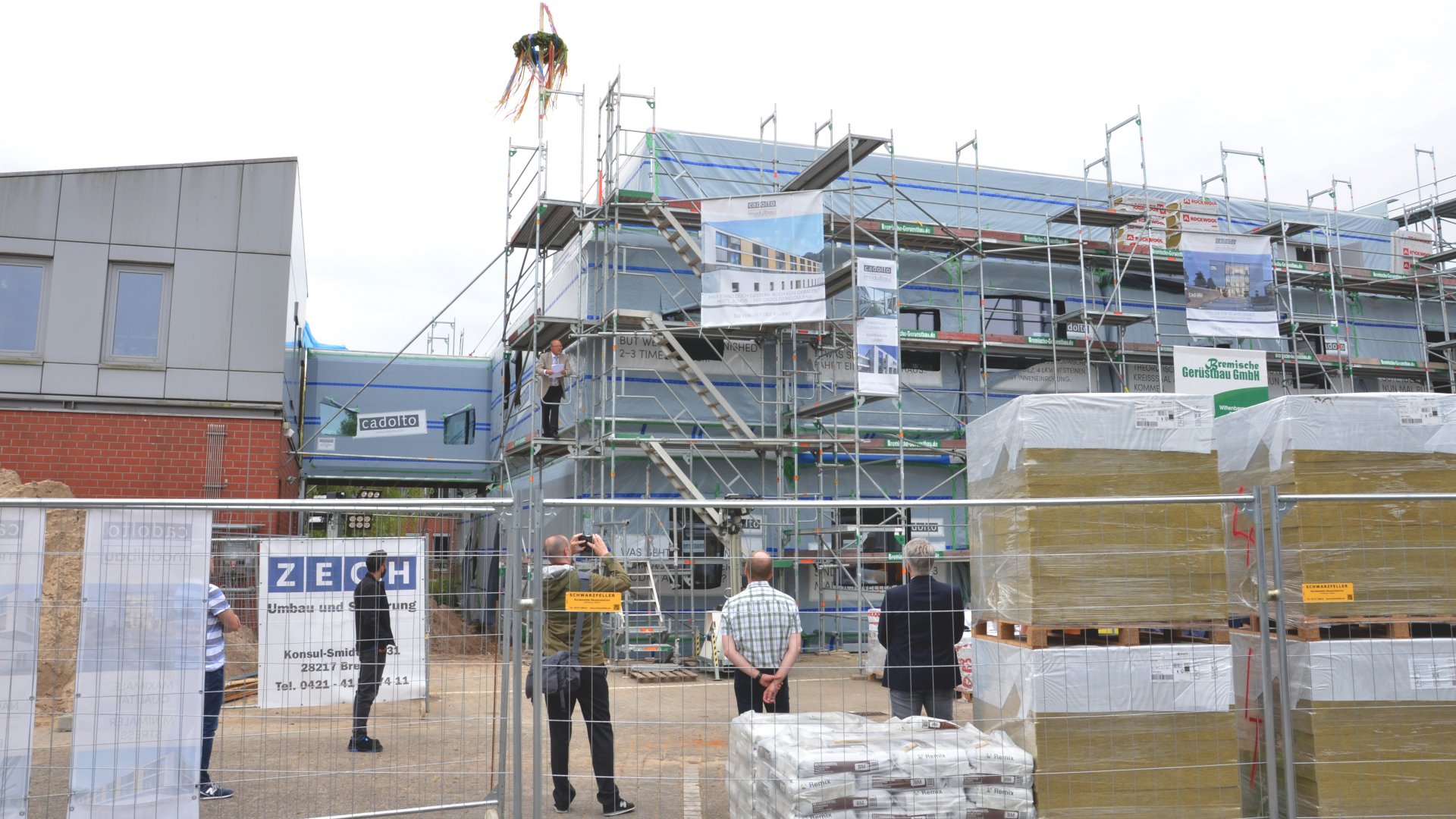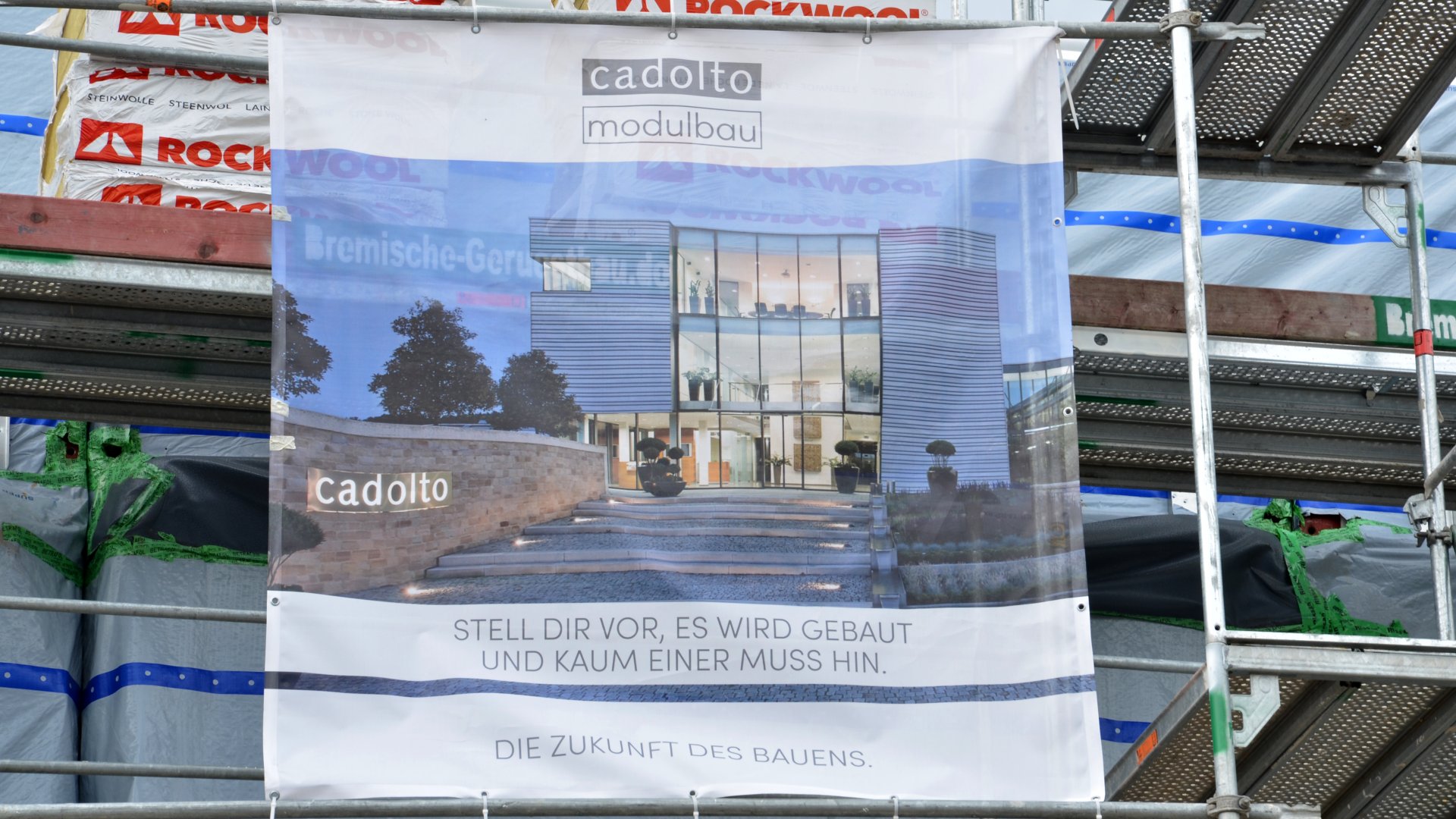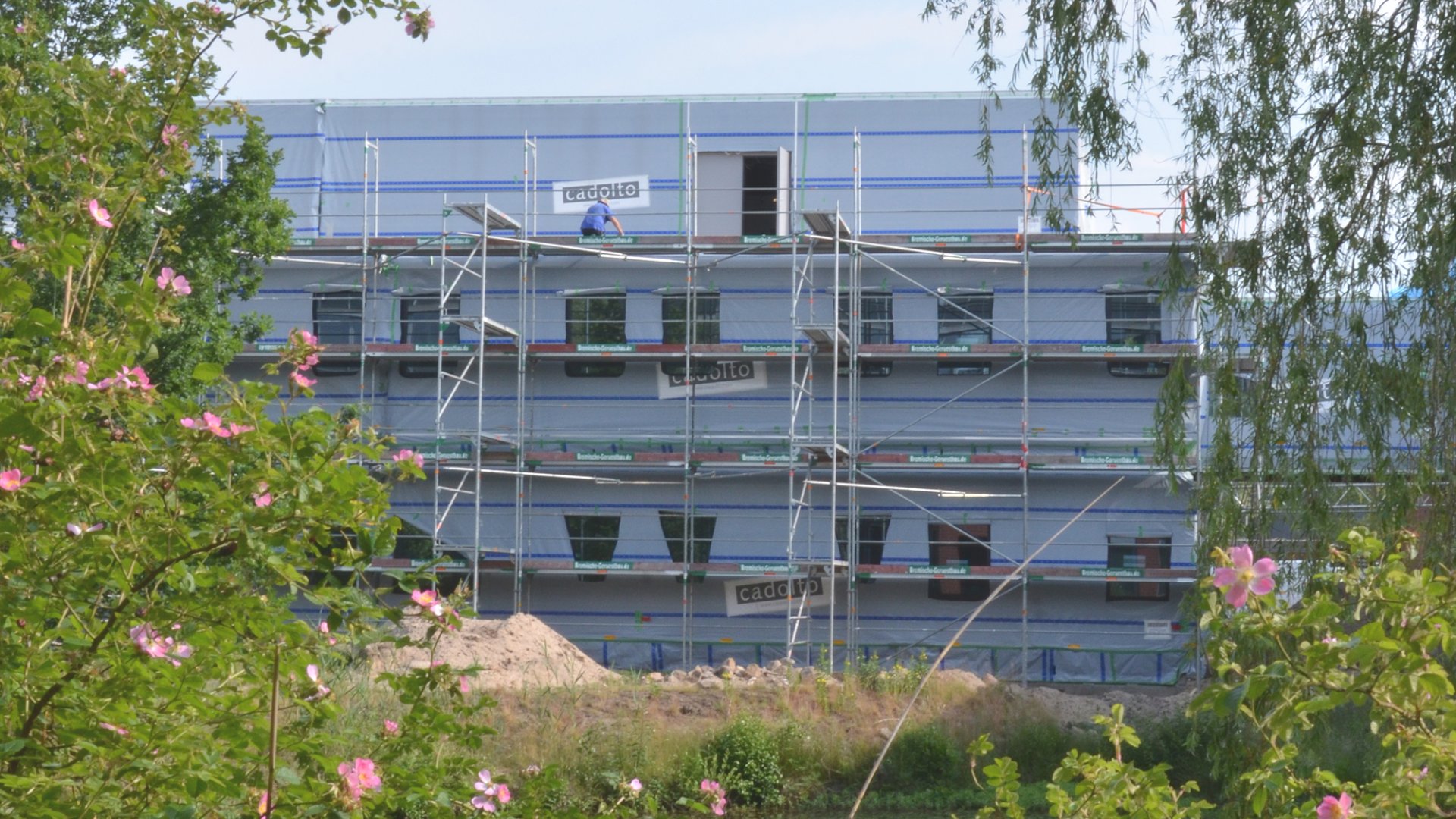 Please direct your queries to:
Head of Press & Communications
MPI for Marine Microbiology
Celsiusstr. 1
D-28359 Bremen
Germany