Page path:
Greenhouse Gases Research Group
Greenhouse Gases Research Group
The Research Group Greenhouse Gases investigates microbial processes that lead to the production and consumption of methane and nitrous oxide in aquatic environments. We aim to identify microbial processes, the responsible microorganisms and the metabolic capacities of these microorganisms in marine and freshwater water columns and sediments.
Our research has a strong field going aspect but we complement on-site biogeochemical studies with extensive laboratory-based experimental and analytical work.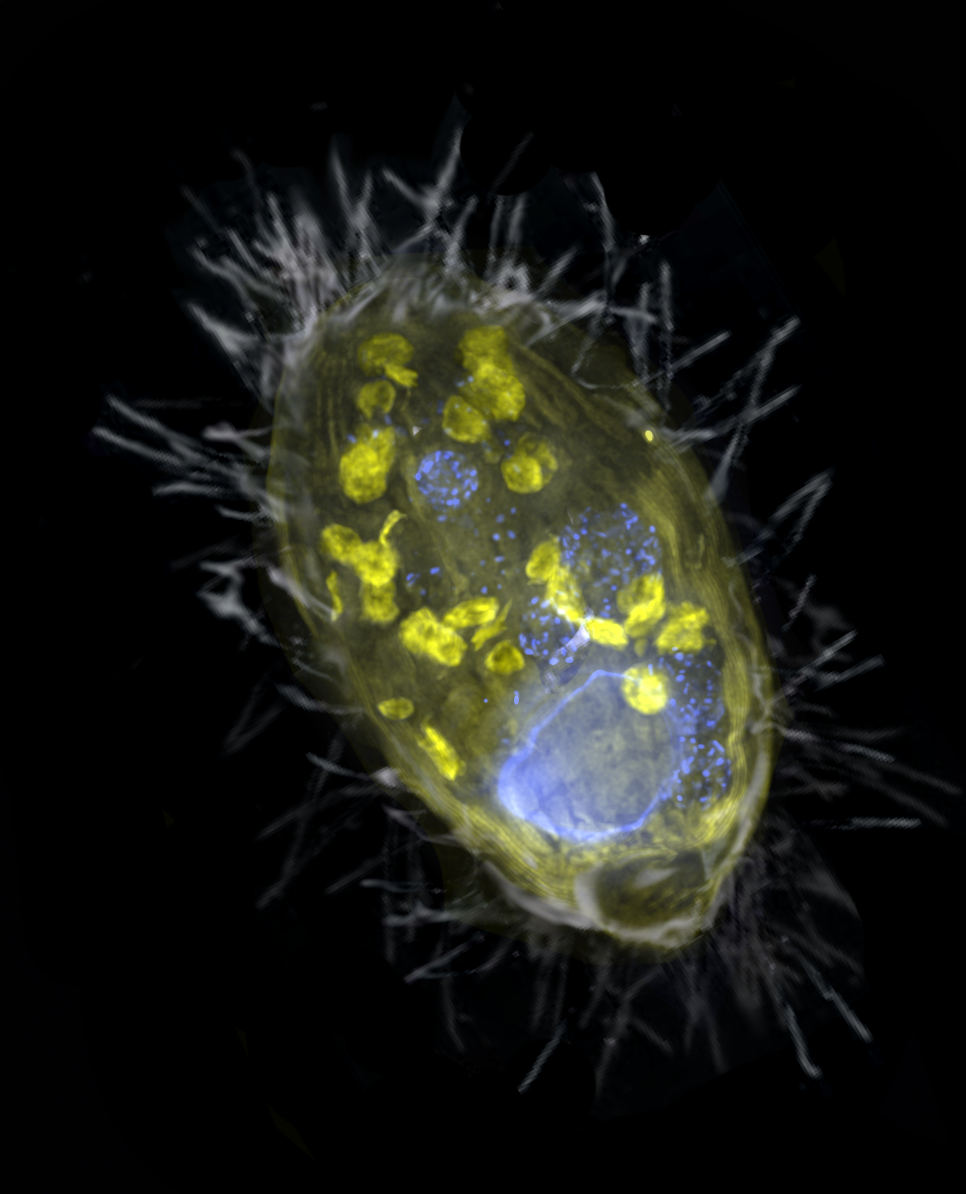 Recent News and Publications
03. March 2021
New Paper - Anaerobic endosymbiont generates energy for ciliate host by denitrification 
Our paper on a denitrifying endosymbiont that generates energy for its ciliate host, lead by Jon Graf, just came out in Nature. We show that an obligate endosymbiont, Candidatus Azoamicus ciliaticola, can respire and provide energy for its host, an anaerobic plagiopylean ciliate. Intriguingly, Azoamicus only encodes the denitrification pathway instead of terminal oxidases, which enables its host to breathe nitrate instead of oxygen. This unprecedented symbiosis raises the possibility that eukaryotes with mitochondrial remnants may secondarily acquire energy-providing endosymbionts to complement or replace functions of their mitochondria.
Read the accompanying News and Views article from Lewis and Ettema and listen to the Nature Podcast where Jana Milucka talks about our discovery.
The press release for our article can be found HERE.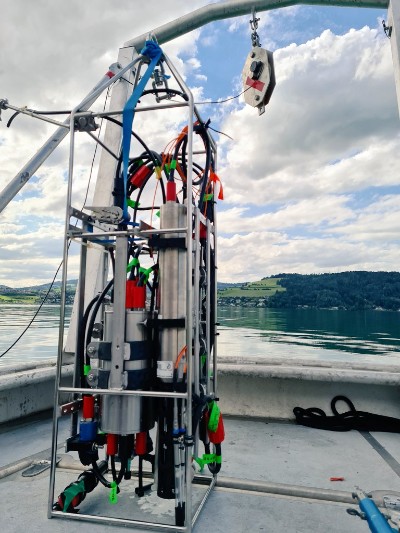 17 – 28. August 2020
Fieldwork at Lake Zug and Lake Lugano 
In collaboration with our colleagues from the Biogeo Group at the MPI and from the Eawag we went on an expedition to Lake Zug and Lake Lugano (CH). We took samples to investigate the microbial processes producing and consuming methane in the anoxic waters and sediments of these two lakes. Also, we finally got the opportunity to test our new mini-pump CTD system.
15. May 2020
New Paper - Intracellular silver deposition as a new method for detection of uncultured microorganisms
A new study, lead by Jasmine Berg (currently ETH Zurich), just came out in Systematic and Applied Microbiology. We present a new method of bacterial identification by in situ hybridization coupled to the deposition of elemental silver nanoparticles (silver-DISH). We show that hybridized cells containing silver can be directly visualized by light microscopy, scanning electron microscopy, energy dispersive X-ray spectroscopy, secondary ion mass spectrometry (nanoSIMS), and confocal Raman micro-spectroscopy.
6. November – 22. November 2019
Research Cruise to the Black Sea
We joined an expedition onboard RV Poseidon to the Western Black Sea to investigate microbial processes contributing to the consumption of ammonium and methane in the euxinic Black Sea water column.
17. March – 7. April 2019
Field work in the Peruvian OMZ

We joined an expedition to work in the coastal oxygen minimum zone off Peru to investigate microbial processes contributing to nitrous oxide cycling in these oxygen-deficient waters.