Page path:
Eileen Kröber appointed as Emmy Noether Junior Research Group Leader
Eileen Kröber appointed as Emmy Noether Junior Research Group Leader
Eileen Kröber's research focuses on organic sulfur compounds which are produced in our oceans and play an important role in climate regulation. These compounds are produced in large quantities in seagrass beds, mangroves and coral reefs – habitats where numerous worms and mussels obtain their nutrition with the help of symbiotic bacteria. This is where Kröber's research comes in: To date, it is not known to what extent such symbioses use the climate-cooling sulfur compounds as a source of energy and sulfur and thus reduce their release into the environment.
"I am very pleased to be able to advance my research in the framework of an Emmy Noether group," says Kröber. "The feedback from the reviewers has been positive throughout." For example, one reviewer assessed the proposal as follows: "I give this project my wholehearted endorsement as one of the best proposals that I have read in a long time, highly worthy of funding." The funding agency, the Deutsche Forschungsgemeinschaft (DFG, German Research Foundation), also emphasizes that Kröber's topic is "highly interesting and topical, and addresses extremely relevant, previously neglected issues in the field of marine ecology."
"We congratulate Eileen Kröber on this well-deserved grant and are proud to host such an outstanding scientist at our institute," says Nicole Dubilier, Director at the Max Planck Institute for Marine Microbiology. "We are looking forward to the exciting research we can now conduct together."
Specifically, in the Emmy Noether junior research group that will now be established, Kröber wants to investigate how organic sulfur compounds contribute to the nutrition of symbioses. "Although the importance of these compounds for marine biology and ecology is becoming increasingly clear, it is surprisingly not known whether they can be used by symbioses between bacteria and marine animals," Kröber explains. "My initial results show that organic sulfur compounds are important for the nutrition of symbiotic partners. To gain a deeper understanding of their importance, I will use a variety of different state-of-the-art methods, such as metatranscriptomics, -proteomics and -bolomics, coupled with experiments in the lab."
After studying in Senftenberg and Dresden, Eileen Kröber completed her PhD at the University of Warwick in the UK in 2016. Since then, she has been working as a PostDoc at the Leibniz Center for Agricultural Landscape Research (ZALF) in Müncheberg and at the Max Planck Institute in Bremen. In total, Kröber was able to secure 1.77 million euros for her planned research at the Max Planck Institute for Marine Microbiology with this project. The grant includes funding for four doctoral students who will support Kröber in her work.
Prof. Dr. Nicole Dubilier, Max Planck Institute for Marine Microbiology, Department of Symbiosis, Bremen, Germany
Dr. Manuel Liebeke, Max Planck Institute for Marine Microbiology, Microbial Metabolism Research Group, Bremen, Germany
Dr. Laetitia Wilkins, Max Planck Institute for Marine Microbiology, Eco-Evolutionary Interactions Research Group, Bremen, Germany.
Prof. Dr. Hendrik Schäfer, University of Warwick School of Life Sciences, Gibbet Hill Campus, CV4 7AL Coventry, UK
Prof. Dr. Jonathen Todd, University of East Anglia School of Biological Sciences, Norwich Research Park, NR4 7TJ Norwich, United Kingdom.
Prof. Dr. Jillian Petersen, University of Vienna, Department of Microbiology and Ecosystem Science, 1030 Vienna, Austria
About the Emmy Noether Program
The Emmy Noether Programme gives exceptionally qualified early career researchers the chance to qualify for the post of professor at a university by leading an independent junior research group for a period of six years. Emmy Noether (1882–1935) was a renowned mathematician from the 20th century. Although the theorem named after her is part of the basis for mathematical physics and she was one of the first female German mathematicians to qualify as a professor, she never received a full professorship in Germany. She was also one of the many researchers who had to emigrate from Germany because of their Jewish ancestry. Today, the DFG's Emmy Noether Programme provides outstanding scientists and early career researchers with an alternative path to professorship.
Please dir­ect your quer­ies to: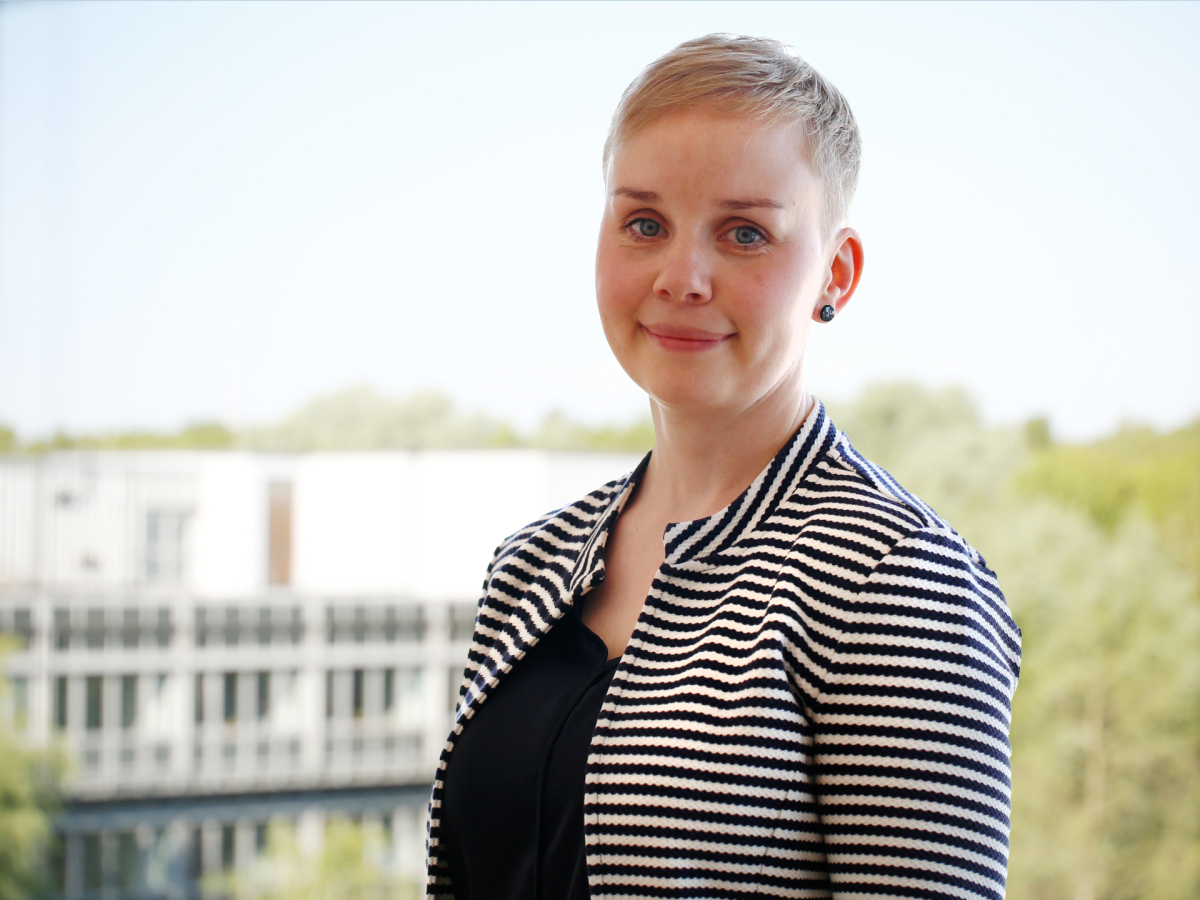 Head of Press & Communications
MPI for Marine Microbiology
Celsiusstr. 1
D-28359 Bremen
Germany